FREE Use Of Moving Truck For All Clients And Charities!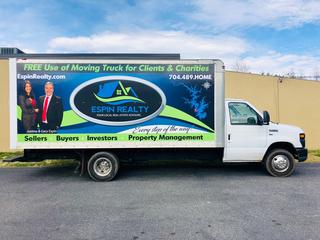 In an effort to provide the ultimate client experience, Espin Realty is proud to announce the addition of our very own moving truck! Available to clients and charities to better serve our community.
For questions, more information, or moving truck reservations please contact our administrative assistant, Jaymi Hopkins, at jaymiassist@gmail.com or (828)228-1740.